Virtual
Offices NYC
For anyone thinking about virtual office space in NYC, the virtual office plan options in Manhattan alone can be overwhelming. There are over 70 workspace operators in the city most with multiple office space locations and many who offer a wide variety of virtual office plans. Sage Workspace offers a unique hybrid combination of BOTH virtual office services and workspace booking credits for booking any of our meeting and training rooms by the hour, day or longer. Our simple virtual office and workspace packages provide the MOST PRESTIGIOUS virtual office address in New York City and the MOST AFFORDABLE on demand workspace on Fifth Avenue in Midtown Manhattan, near the Flat Iron District and Textile District
Get the Full Package
From Sage Workspace
Even if you don't need a full office for your business, keeping in touch with other professionals is imperative to remaining current. Most virtual office providers in New York do not offer any meeting rooms. Sage Workspace has the ideal hybrid solution for your business. Sage virtual office spaces in NYC is one of a handful of providers in NYC offering more than just an address for your business. For a little more each month, you can get mail forwarding, fax and telephone number, copying, printing, faxing, live answering & call forwarding, video conferencing, website design, search engine optimization, social media marketing and a host of other services including our unique discounted workspace credits.
Virtually FREE Virtual Office
Buy Workspace Credits
When you add WORKSPACE CREDITS, Sage virtual office is virtually FREE! Sage Workspace Credits are available at very deep discounts and work like points that you can use to buy meeting and training room time. All our fully furnished and serviced workspaces come with Ultra High-Speed secure wired and wireless internet included.
Workspace Access to
Kitchen Amenities
Sage virtual clients with workspace credits have access to variety of amenities in our kitchen; which includes a fridge, microwave and coffee or tea maker. We supply coffee, tea, bottled water and beverages for a nominal fee.
Virtual Office
Space Benefits
Sage virtual office plans for both independent consultants, self-employed and start-ups are a great answer to those who wants to protect their home privacy by alternatively providing a business address. Virtual office plans are also the low-risk solution and easy entry point in a place as expensive as New York City for domestic and international Fortune 500 businesses.

We truly understand that cutting cost is absolutely critical for your business to grow and we're are here to help you succeed and realize your dreams.
Network and Meet
Your next Business Partner
When you book space at our workspace you will meet like-minded entrepreneurs, professionals and consultants and build your network of business contacts and well as potential business partners.
Promote Your Business Brand With
Virtual Office Space in NYC
Freelancing and work-from-home jobs make up a great deal of the global work force and even the most traditional businesses now allow their employees to work from home some of the time but your home may not be the most professional option to meet with clients. Sage virtual office in NYC is the solution to all your work-from-home challenges.
Accessible Midtown/Flatiron
Location, Location, Location
Close to all the major bus, subway & trains including; 1/2/3/6/B/D/F/M/N/Q/R, PATH/LIRR/Metro NorthWalking distance to Herald Square, Grand Central, Penn, Port Authority & Times Square Stations
45-minute taxi ride to Laguardia, John F. Kennedy and Newark International airports
10-minute walk to Madison Square & Bryant Park
15-minute taxi ride to vibrant Central Park
3-minute walk to iconic Empire State & Flatiron Buildings
5-minute walk to Macy's and other major shops, banks, hotels, restaurants & coffee shops.
Increase Professionalism With
Virtual Office Space
Whether you want a basic package for a low rate or the "works" for your business, Sage Workspace has the best selection of office addresses. Contact a Sage Associate today for more information on our spaces and which virtual office package is right for your business's specific needs.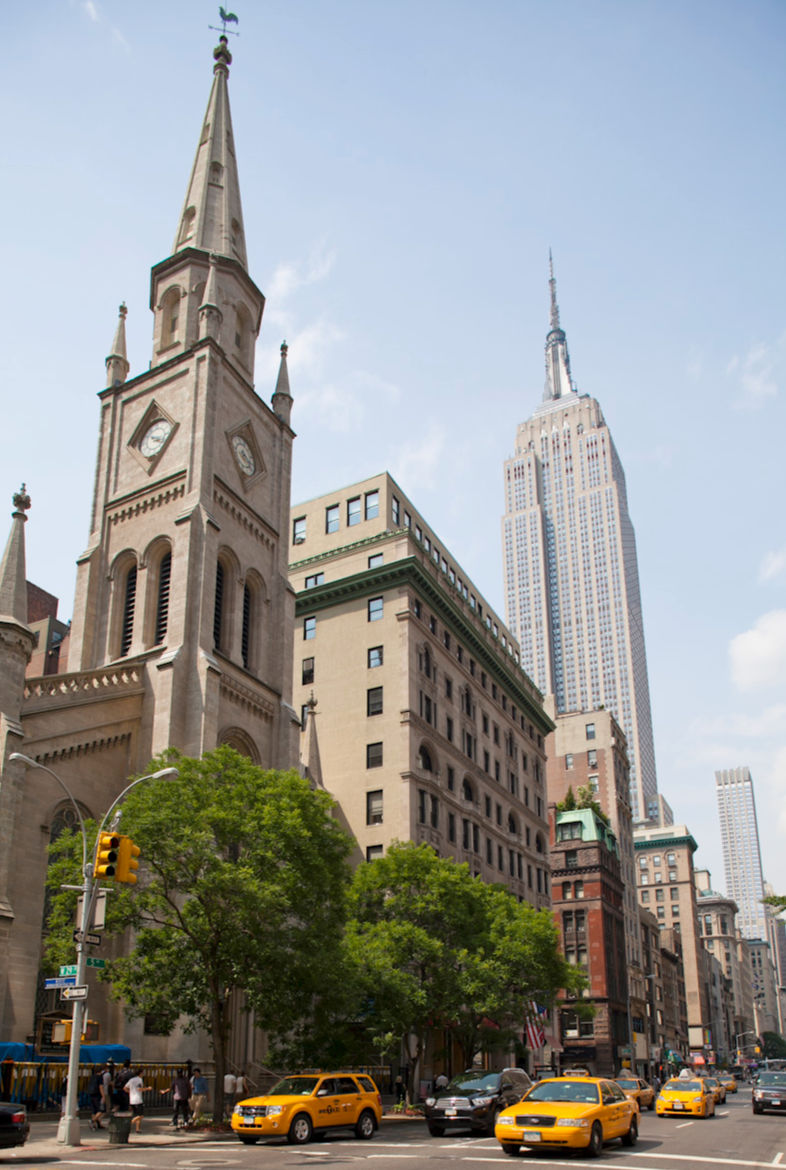 Neighbor Businesses Near
Fifth Avenue & 30th Streets
Ace Hotel
Arthur Murray Dance Studio
Bread & Butter
Café 28
Caffe Bene
Carlton Hotel
Dunkin Doughnuts
Eataly
Empire State Building
Essen
Flat Iron District
Flat Iron Hotel
Herald Square Hotel
Hilton Garden Inn
Hotel Chandler
Hotel Pennsylvania
Hyatt Place
Jewelry District
Korea Town
Macy's
Madison Park
Martinique Coffee Shop
Museum of Sex
New York Manhattan Hotel
Perfume District
Radisson Martinique
Starbucks
Stumptown Coffee
Textile District
Textile Building
The Avalon Hotel
The New York Public Library
The Nomad Hotel
Toshi
Willoughby's Camera
Wolcott Hotel
What Our
Clients Say
"Sage Workspace is a great provider of just in time offices in New York City. Conveniently located to multiple modes of transportation. Definitely consider them if you're looking for just in time office space in New York City."

"I've had a virtual office in Midtown for about three months now. The cost of working in Midtown is not worth it but having a nice sounding address has no doubt helped me increase traffic. I've been able to receive unlimited mail, use office space, and access my mail when I need it without any hassle yet. I'm pretty happy, considering how expensive everything else in Manhattan is!! Thanks guys!!! Thumbs up! 🙂 "

As a CPA, I made a thorough search of the larger companies offering office suites in NYC. A significant number of reviews were about the inept management, high cost, and various "hidden" charges that were not clearly spelled out in the agreement or not there at all. During personal meetings with leasing agents I found that advertised rates conveniently did not include other monthly fees that were for additional services which had to be taken. Upon walking into the Sage NYC office suites and meeting the owner/manager, Taps, I immediately knew that I had found the perfect situation. Not only are the offices located in a premium building with a 5th Avenue address, it provided everything needed for a professional setting. With the accessibility of the owner/manager on the premises, any issues that I have are dealt with immediately. And when I am not at the location, his responsiveness by phone or email is excellent. The rates are as reasonable and flexible as one could possibly ask for and our written agreement was simple but sufficient for both our needs. I can't recommend a better office leasing situation for anyone needing a NYC presence.

This was a perfect solution for us when expanding our offices to NYC. The manager has been a lifesaver on more than one occasion and we appreciate his business ethic and flexibility. We got a great value and excellent service and certainly expect to use the facilities again. Bang for buck, this is one of the best locations in the city.